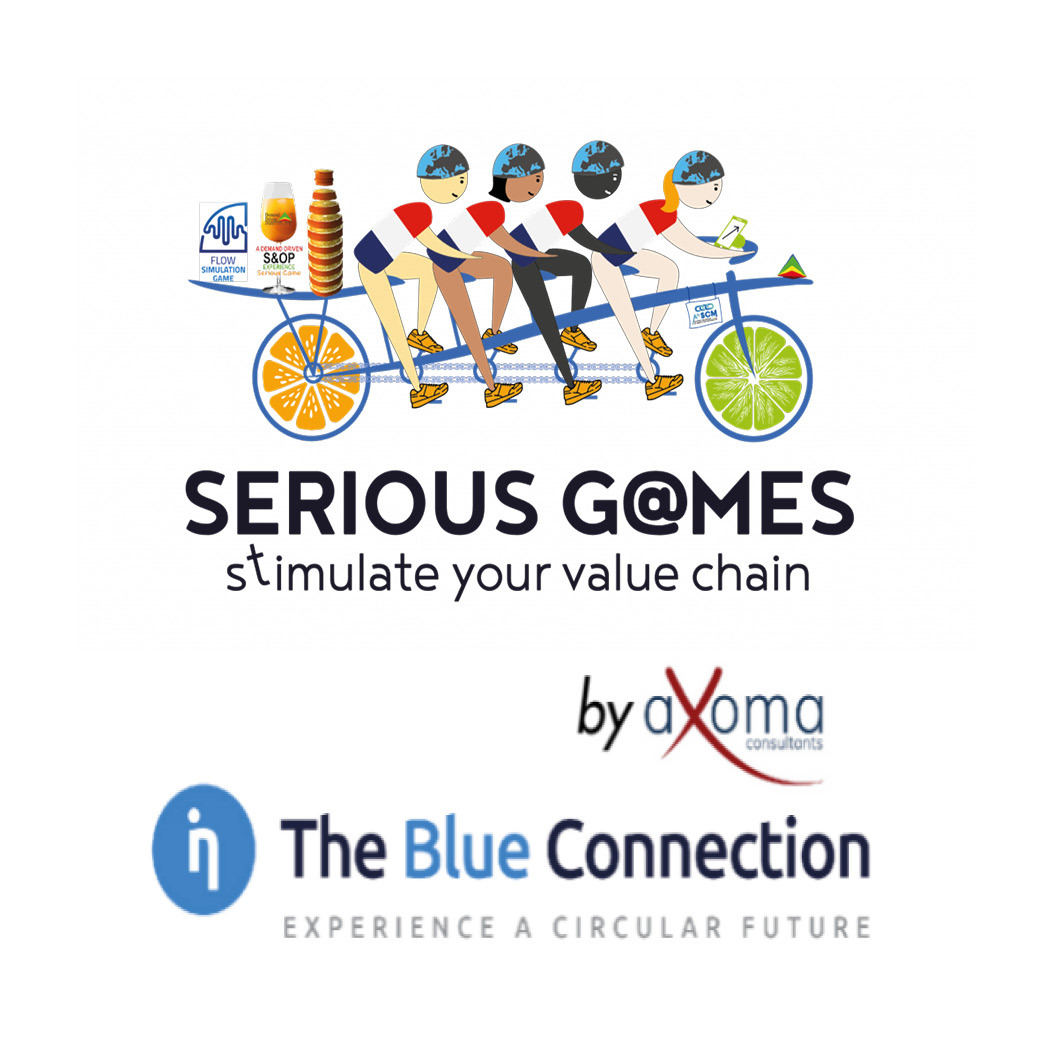 Découvrez la nouvelle simulation stratégique d'entreprise
qui vous fera vivre les défis et les opportunités de la transition
du management linéaire traditionnel au management circulaire et responsable de vos supply chains.

________________________________________

Expérimentez le passage vers l'économie circulaire tout en restant rentable !
The Blue Connection, vous fera vivre les défis et opportunités de transformer une entreprise vers une économie circulaire rentable, à travers 4 rôles clés : Achats / Eco-conception, Supply Chain / Opérations, Finance et Commerce.
Il n'y a pas qu'un seul modèle d'économie circulaire et le jeu vous permettra d'en découvrir et tester différents, que vous pourrez ensuite appliquer dans votre entreprise.
WHY CIRCULAR ECONOMY?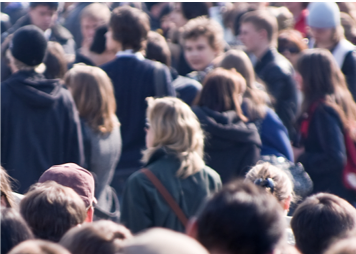 The world is inhabited by a growing number of people. An ever larger share of them is living in cities and is ageing.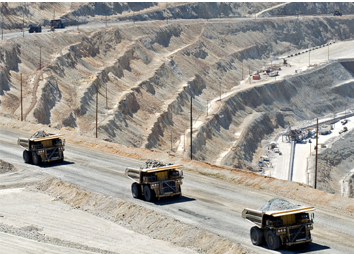 Wealth is increasing globally, creating a larger middle class, for which we extract more and more natural resources.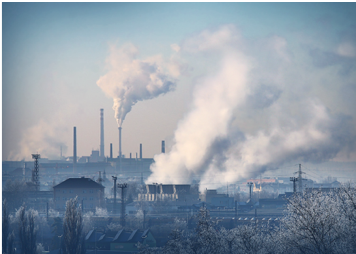 Causing increasing CO2 footprints and waste production. As a result, global consumption currently goes above and beyond the earth's regenerative capacity.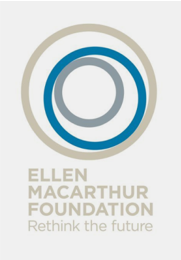 The linear "Take – Make – Dispose" system which depletes natural resources and generates waste is deeply flawed and can be productively replaced by a restorative model in which waste does not exist as such but is only food for the next cycle.
- Ellen MacArthur Foundation -

________________________________________

THE CIRCULAR ECONOMY PROVIDES NEW BUSINESS OPPORTUNITIES
The upside is clear to many …
Increase in economic growth* with 1% to 4% through circular strategies which entail maintenance & repair, reuse, remanufacturing, refurbishment and recycling.
These strategies enable companies to:

•Enter new markets (C2C and C2B)
•Gain market share
•Offer new / differentiating (service) propositions
•Create competitive advantage
•Utilize latest technology
•Apply solutions to sustain our planet & their business
* Ellen MacArthur Foundation
… but what does this mean in practice
and which challenges will you encounter?
Valuation of materials and components
Laws and regulation
Counterparty risk
Value chain collaboration
Control mechanisms
Reverse logistics
Ownership of goods
Product quality

________________________________________

INCHAINGE, ING AND WINDESHEIM ARE DEVELOPING
AN ONLINE BUSINESS SIMULATION…
…to help companies and individuals understand and experience the opportunities and challenges of adopting circular strategies.

Simulation gaming is a powerful way to facilitate learning, engage with clients and to profile your expertise.
Game setup in a nutshell

•Participants play the online simulation in teams of 4 people; either virtually or in class room setting.
•Minimum playing time is 4 hours, but it can be stretched over a longer period as well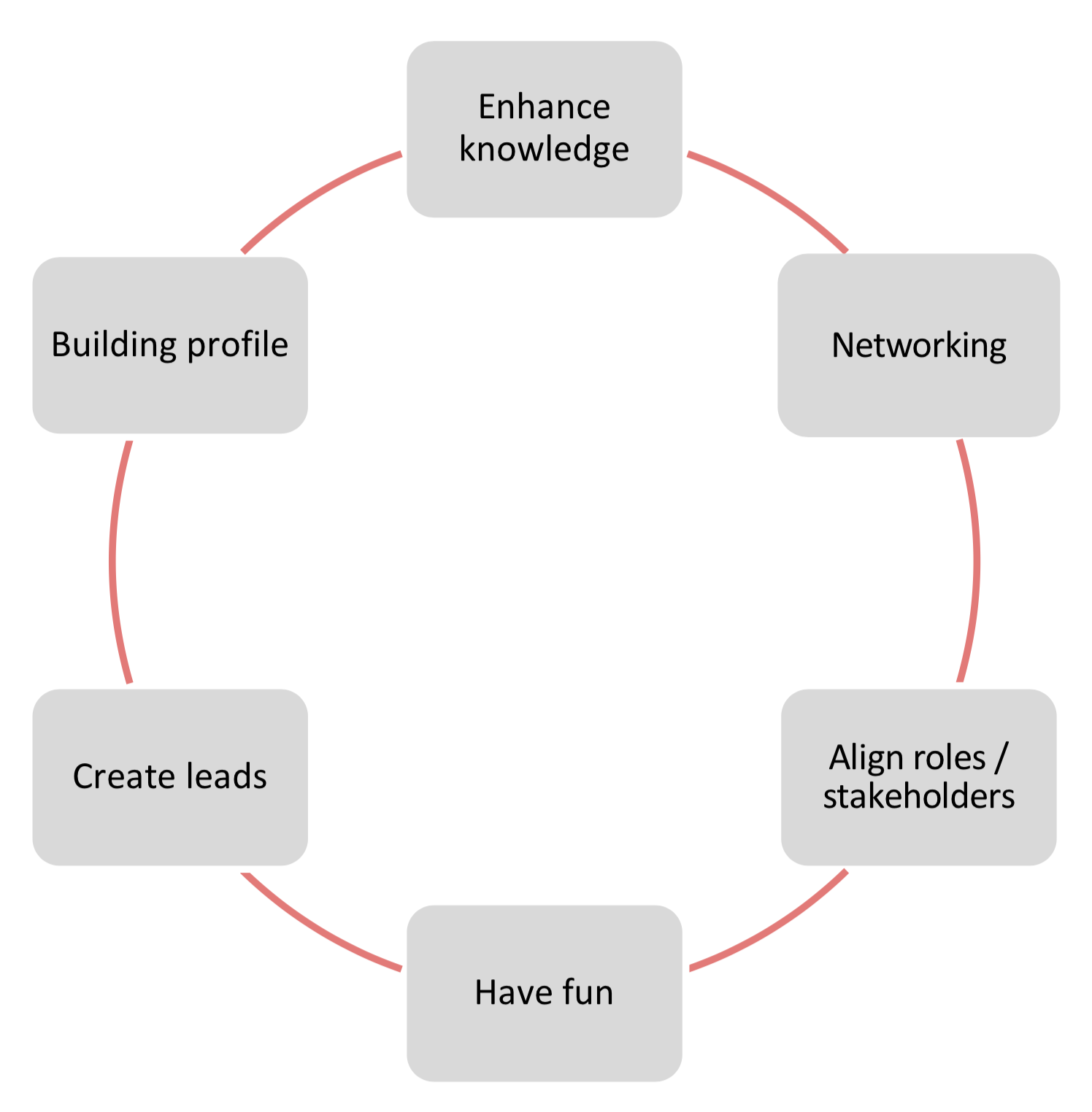 ________________________________________

EXPERIENTIAL LEARNING IS A POWERFUL AND PROVEN
APPROACH WHICH IS AN INTEGRAL PART OF THE SIMULATION AND THE TRAINING SESSION.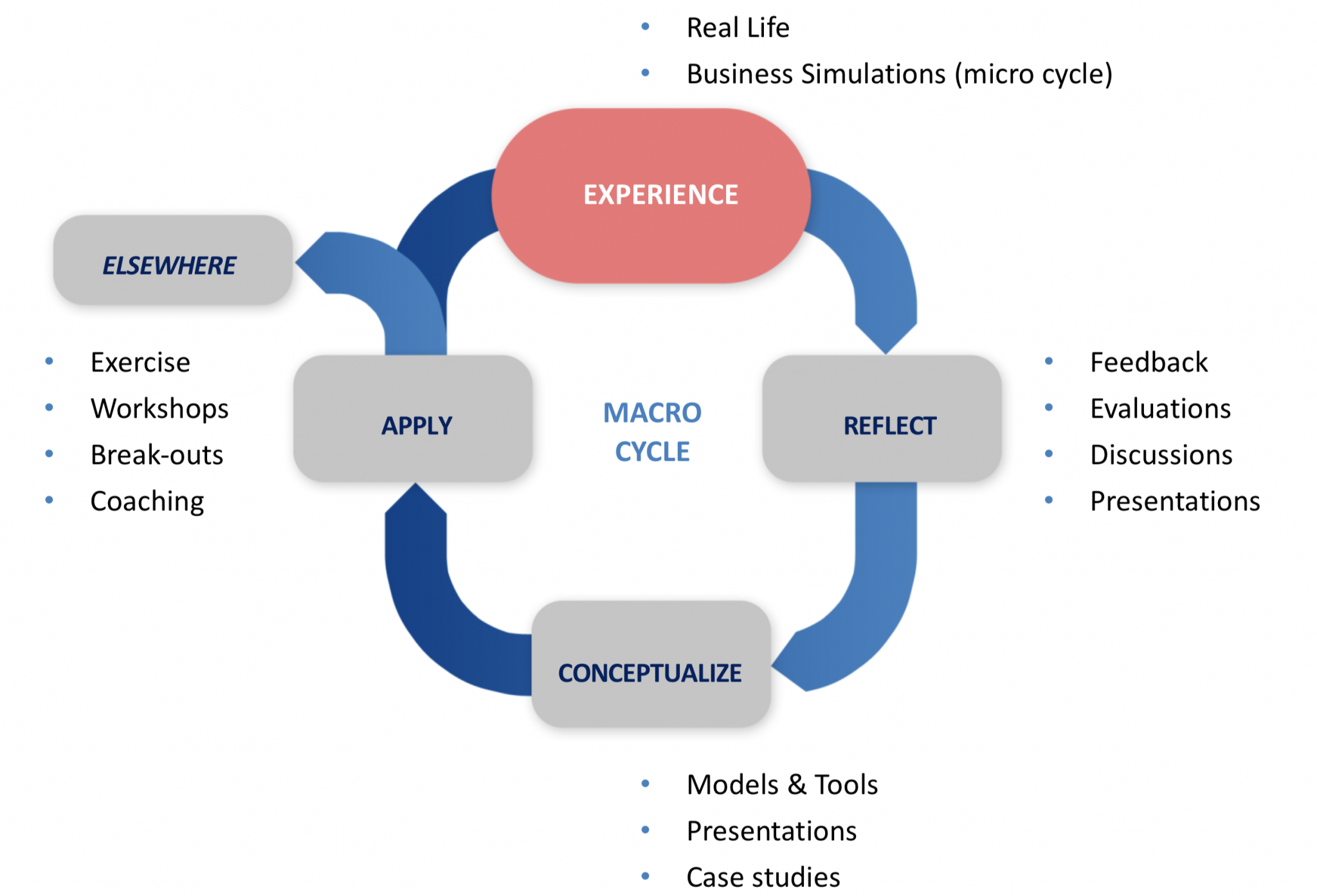 ________________________________________

Game design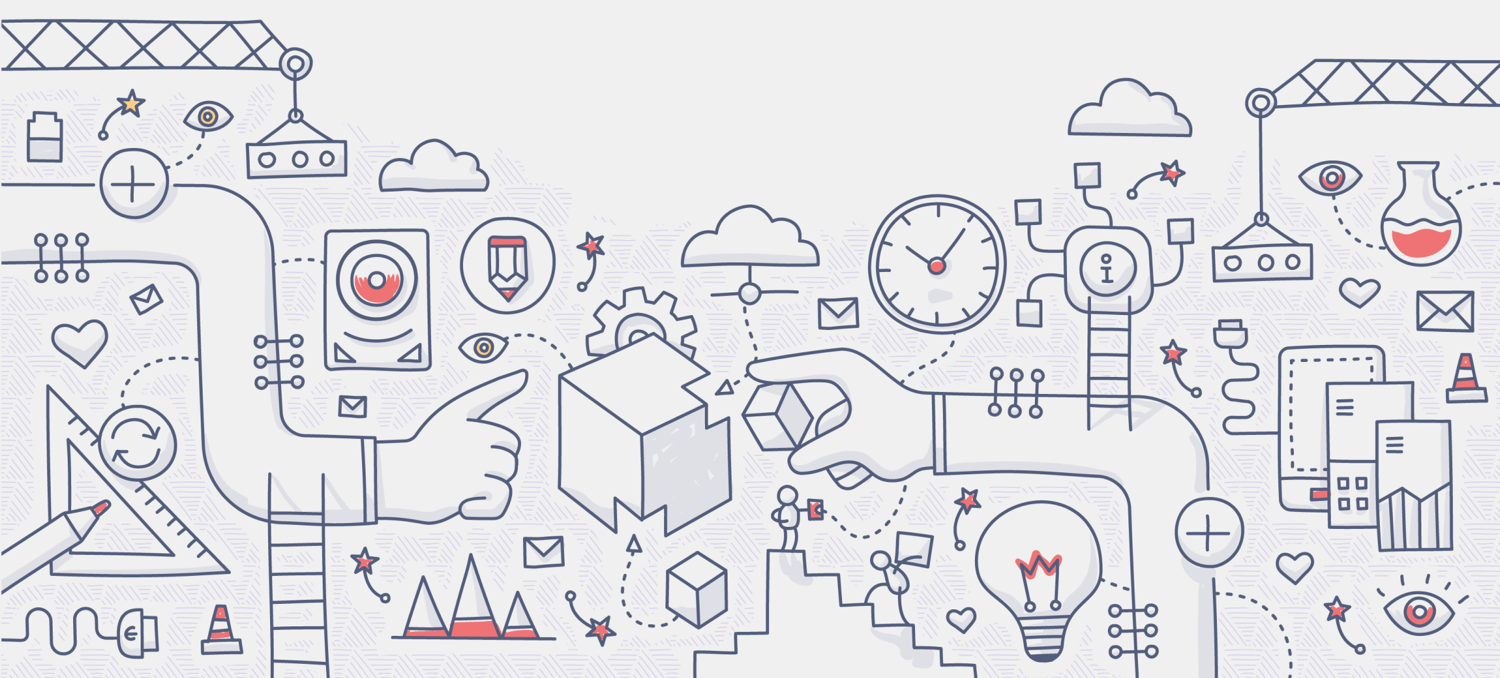 ________________________________________

THE TASK OF THE TEAMS IS TO TRANSFORM THE BUSINESS MODEL FROM LINEAR TO CIRCULAR, ENSURING A HEALTHY ROI AND CIRCULARITY INDEX (MCI)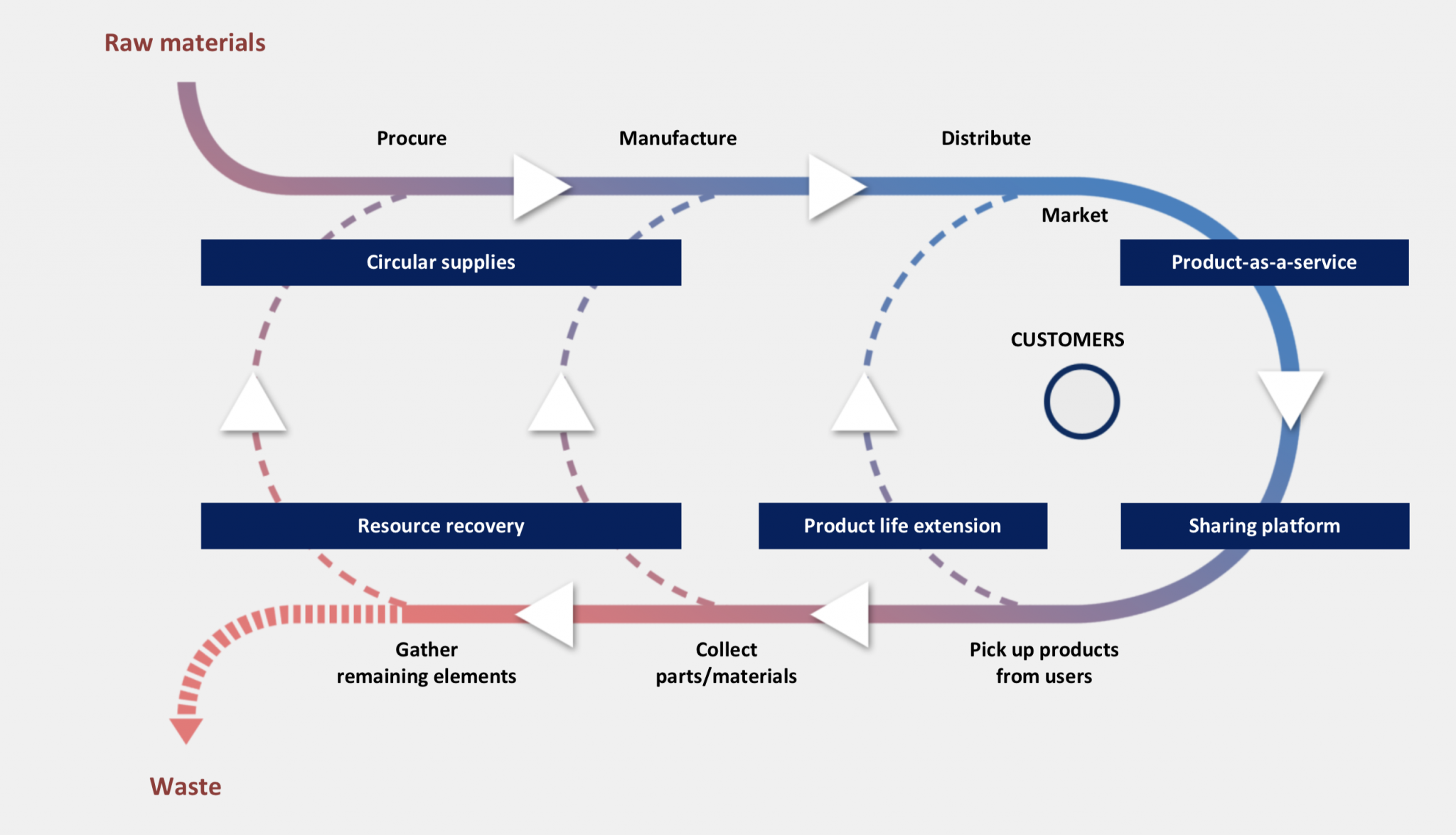 The Circular Economy strives for a closed loop system.
Products and component materials are reused and recycled at their highest value in the cycle, reducing the inflow of virgin materials.
Waste does not exist as such, but is only food for the next cycle.
The participants will explore which circular strategies fit best, and how to implement these given the company's product categories and stakeholders

________________________________________

THE TRANSFORMATION PROCESS POSES THE TEAM WITH CHALLENGES ON MULTIPLE LEVELS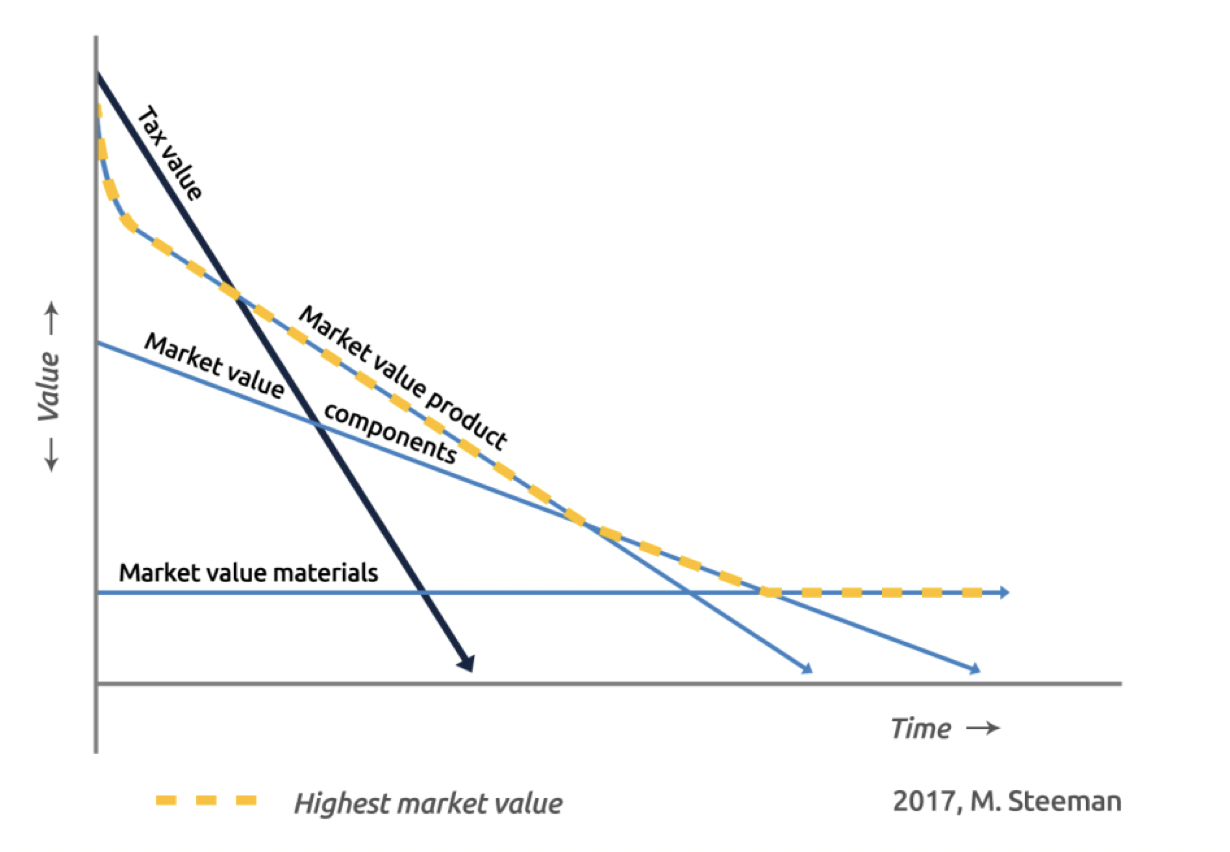 Residual value

Waste does not exist. Value is kept at all times throughout the cycle; as a product, component or raw material.
Ownership

If producers retain ownership during the product lifecycle it provides them with strong incentives to maintain them.
It also involves balance sheet extension and the question of how to value goods on the balance sheet.

Cash flow
Pay per use models create a longer lasting financial relation. But as the payment is stretched over a longer period, it comes with cash flow uncertainty and increased credit risk

________________________________________

CHALLENGES YOU NEED TO ADDRESS AS A MANAGEMENT TEAM TOGETHER WITH BUYERS AND SUPPLIERS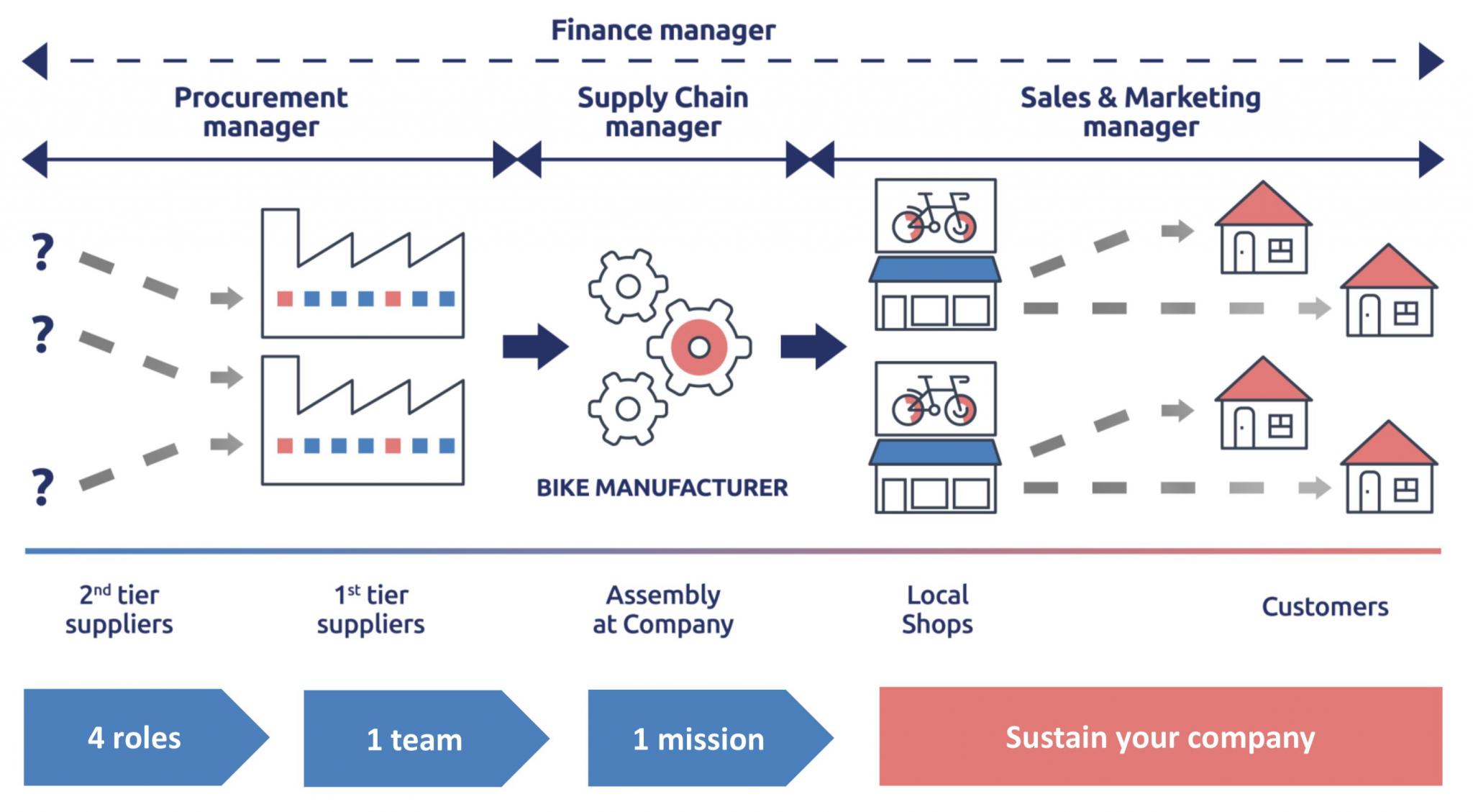 ________________________________________

EACH ROLE HAS ITS OWN CHALLENGES TO MANAGE

Purchasing
Negotiate conditions with different types of suppliers regarding:
1. purchasing contracts (e.g. quality, reliability, sustainability)
2. material sales contract (e.g. volume, reliability)
3. service contract (e.g. ownership, warranties)

Supply chain
Negotiating with the Recycling and Logistics Service Providers on quality and volumes
Decisions regarding safety stocks and lot sizes in light of reverse products flow
Decisions regarding maintenance programs and warehousing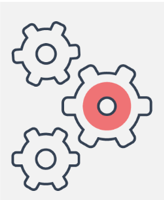 BIKE MANUFACTURER

Sales
Negotiate conditions with different types of buyers regarding:
1. sales contracts (e.g. MCI, INCOterm)
2. repurchase contract (e.g. quality, volume)
3. service contract (e.g. ownership, lease, maintenance, warranties)

Finances
Negotiating with the Financial Service Providers (e.g. Vendor lease, Loans, Insurance)
Decide on Buyback value of the repurchased products
MCI ambition level for the whole company
INFORMATIONS PRATIQUES
Création d'une session dès que le nombre de participant-es est atteint.
Réservez votre place dès maintenant !

Tarif spécial pour les adhérent-es AfrSCM : nous consulter
Place réservée en fonction des places disponibles
dès réception du virement de la totalité du montant TTC

Tarif non adhérent-es AfrSCM : nous consulter
Bénéficiez du tarif privilège
en adhérant à AfrSCM
Dernière modification : 16/01/2023